FitHound currently offers the following group classes:
• Puppy Kindergarten* (puppies 8-18 weeks)
• Puppy Too* (puppies 18-24weeks)
• K9 Nose Work™* (multiple levels)
Private lessons are available for dogs 6 month & older
*Some classes have a required handler -only (no dogs) orientation the first week.
NEW PUPPY CLASSES STARTING IN MARCH!  - CLICK ON "REGISTER FOR GROUP CLASSES" & USE THE CALENDAR TO SEE THE SCHEDULE & TO REGISTER
Puppy Kindergarten (for puppies 8-18 weeks old)
A puppy's primary socialization periods last from approximately 3 to 16 weeks of age. This is the best and most important time to properly expose your puppy to new people, other dogs and new environments. During this time, a puppy develops the "blueprint" he will use for the rest of his life when encountering new things. We are an Operation Socialization Certified trainer and implement the Operation Socialization™ Puppy curriculum for exercises to help him build his confidence, be comfortable in new environments, help him learn to interact appropriately with other dogs. We will also get him started on his basic manners: such as learning his name, sit & settle down, touch/coming when called and leave it. Each week, we will also discuss common puppy issues such as potty training, crating, how to properly deal with puppy nipping and biting and how to instill overall good puppy management. We will also work on new experiences each week from handling, to grooming and vet procedures. Puppy K is for puppies 8-18 weeks old at the start of class , who have had their first set of puppy shots, been seen by a local vet for a well-puppy exam and home with you for at least one week before starting class.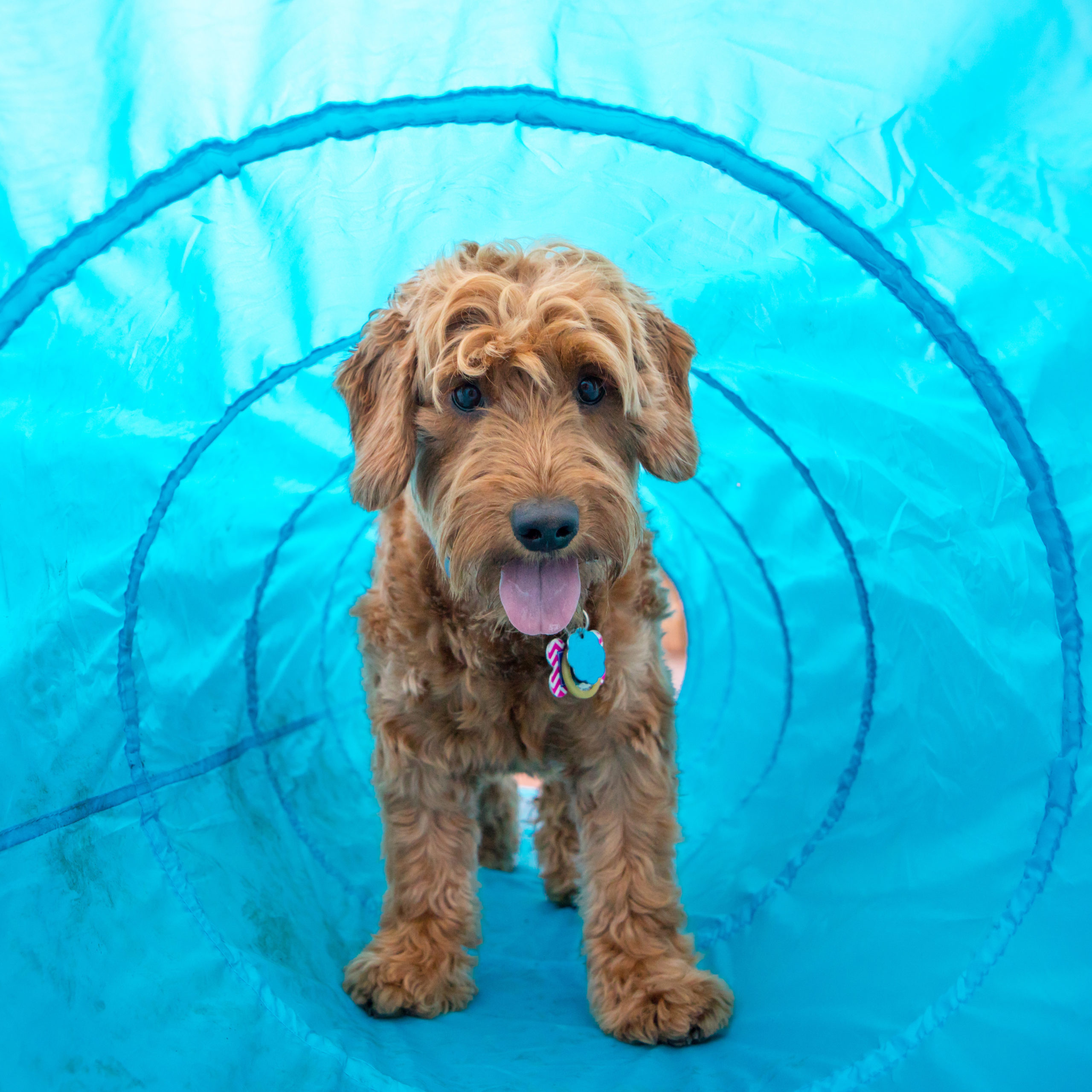 Puppy Too (for puppies 18-24 weeks old at the start of class)
Puppy Too is for puppies just finishing Puppy Kindergarten and are looking for more practice and more socialization or older puppies who missed the Puppy Kindergarten age window. Puppy Too follows the same curriculum as Puppy Kindergarten. Proof of rabies required for all puppies 16 weeks or older.
Canine Life Skills-Level 1 (for dogs 6 months and older)*-currently not available
Basic Manners is designed for dog's that have not yet taken a training class. We keep this class small with only 4-5 dogs in a session to help minimize distraction level and arousal level and to improve focus. One required orientation without your dog and five sessions. Dogs will learn the foundations for:
Polite People Greetings (not jumping)
Loose Leash Walking and not lunging at distractions
Proof of rabies vaccination required. If your dog is fearful, reactive (barks, lunges, can't focus around other dogs or people) or has a bite history, Basic Manners is likely not for him, but please contact us to discuss other alternatives.
Canine Life Skills continued -Level 2 (for successful graduates of Basic Manners) - currently not available
A Level 2 class is for dogs that have successfully completed Basic Manners or sometimes even Puppy Too, or an equivalent Beginner level class emphasizing improvement on behaviors learned in Level 1 with more challenges and distractions as well as soe new behaviors. We accept a maximum of 5-6 dogs per class. 5 sessions. Things we will cover in class:
Stay

Sits and Downs for Duration and Distance

Sits and Downs with Distractions

Loose Lead walking

Challenging Leave Its

Polite People Greetings

Passing Another Dog on Lead

Recalls with distraction
Proof of rabies vaccination required.
AKC Canine Good Citizen® Course & Certification (for successful graduates of Level 2) - currently not available
The AKC's Canine Good Citizen® (CGC) Program started in 1989. CGC is a certification program that is designed to reward dogs who have good manners at home and in the community. The Canine Good Citizen Program is a two-part program that stresses responsible pet ownership for owners and basic good manners for dogs. All dogs who pass the 10-step CGC test may receive a certificate from the American Kennel Club. Class will be 5 weeks where we will practice fundamentals to pass the 10-step test. Test will be given at the end of the 6 week course. The CGC class should be considered an intermediate or advanced level manners class. We accept a maximum of 6 dogs per class.
Proof of rabies vaccination required.
Out and About! (for graduates of Level 2, CGC or equivalent) - currently not available
Is your dog better behaved at home than he is in public? Would you like to be able to take your dog with you when you're out and about? This is the class for you! We'll meet at public locations every week and work on common, everyday situations. Get real-time feedback and advice on how to improve your dog's skills with distraction.. Class locations will be in downtown Frederick in public areas. This class is for dogs and people who would like to spend more time in public together, but need to brush up on basic manners. This course is not for dogs who are reactive, afraid of or aggressive toward people or other dogs. During the course, we will meet a variety of distractions and real-life situations such as: strollers, skateboarders, joggers, baby strollers, children running, other dogs (who aren't in class and may or may not be under the control of their owner), strangers who want to pet your dog (and might not ask you first), loud noises, and weather fluctuations. If you think your dog will be afraid or aggressive in any of these situations, Out + About is not the course for you or your dog. In this case, please contact us to discuss enrolling in a more appropriate course. We accept a maximum of 6 dogs in this class. 5 sessions.
Proof of rabies vaccination required.
K9 Nose Work™ (Scent detection: both fun and competitive levels)
K9 Nose Work® is the latest training activity that develops your dog's natural scenting abilities through fun and games. The sport leverages every dog's amazing sense of smell and their love of performing a task. Geared for dogs of all shapes, sizes and ages and temperaments, K9 Nose Work® has found enthusiastic participants seeking a lower impact canine activity that offers great rewards for both handlers and their dogs. By utilizing basic search skills, the sport builds confidence, burns off mental and physical energy, and reinforces the bond between dog and owner. We offer all levels of K9 Nosework® classes from beginner to advanced for those just wanting to have fun with their dogs to those that want to compete with their dogs. For dogs 6 months or older. 1 orientation without the dogs and 5 sessions. Proof of rabies vaccination required. Please Note: For K9 Nose Work® classes, dogs need to be comfortable spending time alone in their crate (out of sight) or in your car while the other dogs take their turn.
Follow Us On Social Media